I'm pleased to finally announce the release of version 2 of WP Club Manager!
For various reasons, this version has been over a year in the making but resolves the most fundamental issues with previous versions and introduces new features to make managing your sports club website even easier. Here's a run-down of some of the hottest new features.
League Mode

It's now possible to manage a League website using WP Club Manager! Simply select the League Mode in the settings and the plugin is transformed into a league management plugin able to handle multiple divisions with all the benefits and ease-of-use that WP Club Manager has to offer!
Rosters

It's now even easier to manage your Teams for each season with Player and Staff Rosters. Create your rosters at the start of the season and easily manage each teams player and staff from one page.
League Tables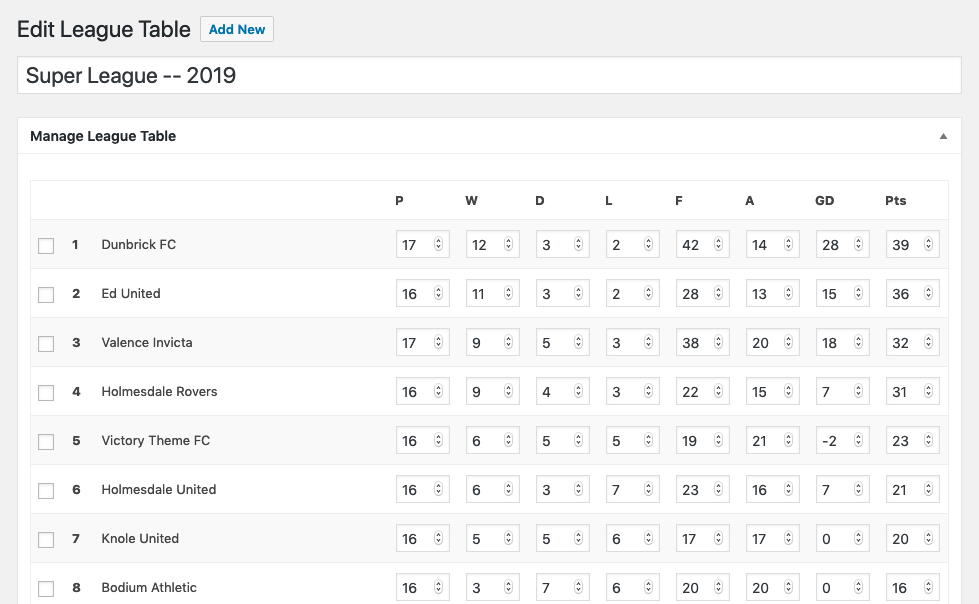 The new League Table feature allows you to manage league tables easier than ever before! New League Tables enable you to add and delete clubs and make manual adjustments to a league table from a single page.
Admin Dashboard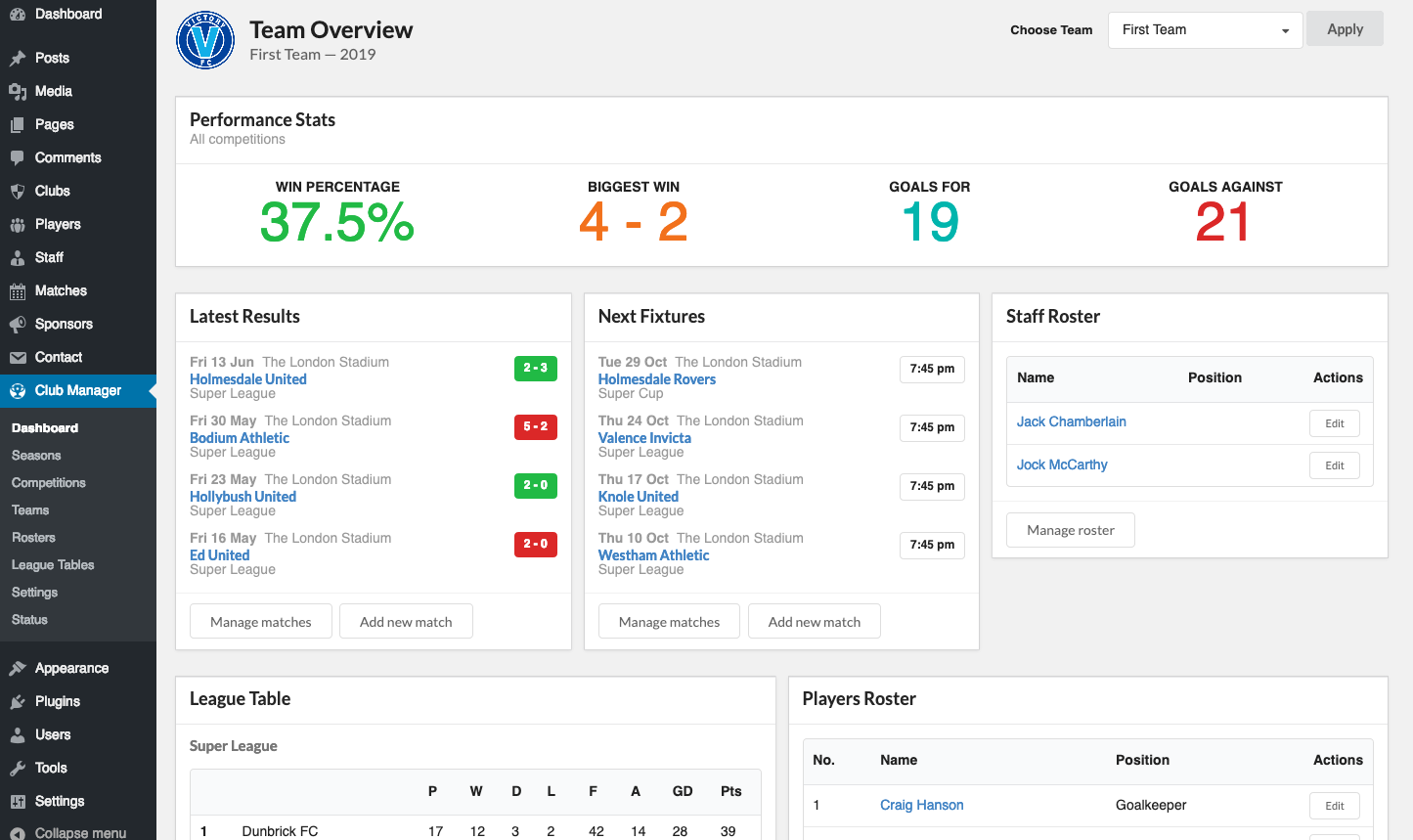 The new Admin Dashboard gives you an informative summary of the current season. View each teams latest and next matches, rosters and league tables along with a summary of their performance over the season so far from the new dashboard.
Setup Wizard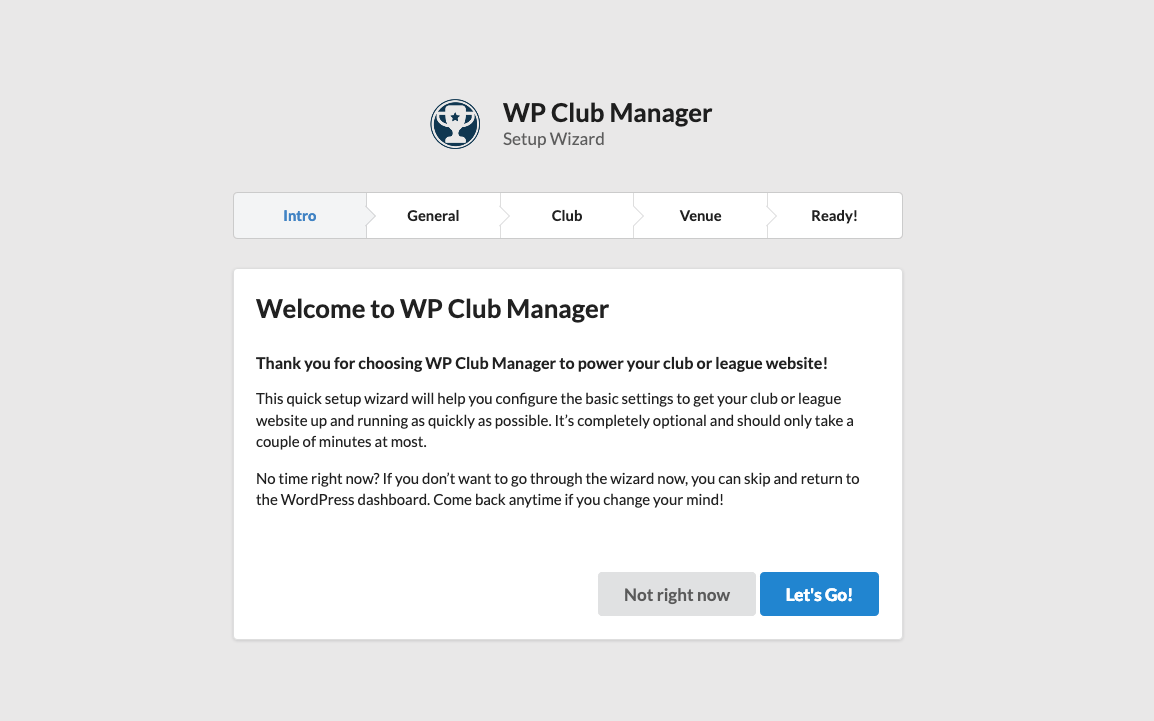 It's now even quicker and easier to get started using WP Club Manager with the new setup wizard. The wizard guides you through the first steps of setting up your site and adding plugin content helping you get started correctly and as quickly as possible.
And the rest…
Those are some of the highlights but there are loads more new features and improvements in version 2 including new shortcodes, widgets, club settings, new Google Places venue picker, a slicker admin UI and loads more.
For a full run-down of all the changes see the plugin changelog.
The plugin documentation has also been updated and is a good resource to help you get familiar with the new settings and features.
Upgrading from version 1.x.x
If you are upgrading from a previous version then you will need to make sure you're theme is compatible as the version 2 includes new and updated templates. Updates for Scoreline and Victory are also available and can be downloaded from your admin dashboard if your license key is valid.
Version 2 includes new shortcodes which replace all of the existing shortcodes. Upgrading to version 2 will not affect your current shortcodes which will still work as before.
I've written a guide to help you upgrade to version 2.
What about Gutenberg?
In case you didn't know, Gutenberg is the name of the new block editor that was introduced in WordPress v5. WP Club Manager does not include any 'Blocks' yet and the only way to display our shortcodes in the new block editor is to manually add them as the shortcode UI is unavailable.
For this reason we recommend that you install the Classic Editor plugin for now.
I hope you enjoy this long-awaited version release and I'm looking forward to some big plans I've got coming up for WP Club Manager this year, so expect it to just keep getting better in 2019!