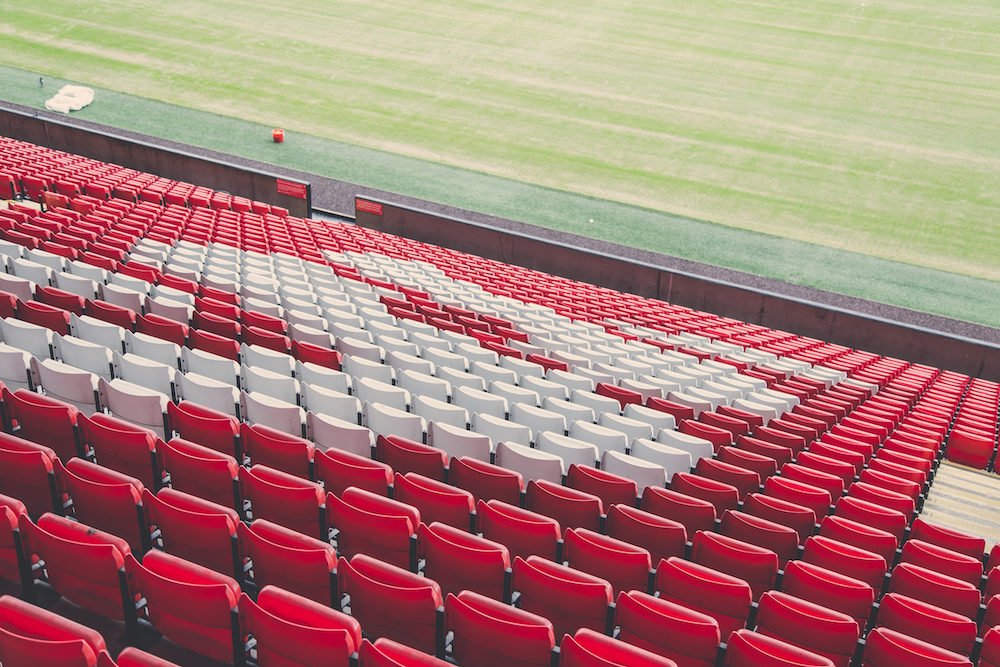 WP Club Manager is a sports club plugin used to create and manage a club website with WordPress. Free, Quick and easy to set-up, you can build and manage a professional sports club website in no time without having ever built a website before!
Features
Our powerful software allows you to manage multiple teams in your club, set up player profiles and performance data, add staff, show sponsors, display league tables, keep track of your fixtures and results and much more.

Installation and setting up
Once you have installed WordPress it's free to activate the WP Club Manager plugin and create your club. You're then ready to start adding teams, competitions, seasons and players. Once the main features are set you can add match details with lineup & stats and match results and full match reports.
Each area of the plugin is easy to navigate and edit, changes can be drafted and reviewed before being published allowing for simple editing.
We have developed extensive documentation to guide you through each area of the plugin along with dedicated support to help you every step of the way
Additional features and extensions
We offer a growing range of free and premium extensions for additional features and functionality
The plugin has an integrated club sponsors section or, for match and player sponsors we offer a Sponsors Pro extension which allows you to take complete control of your club sponsors with an extensive ad management system. Create image banners, create sponsor groups and set expiry dates for your ads, it's the complete solution for your clubs sponsorship management.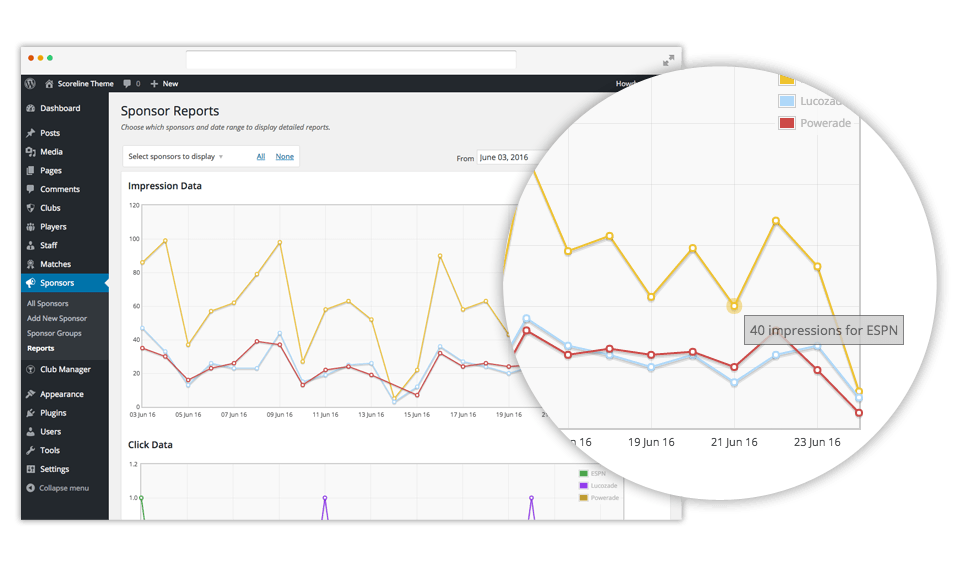 Players gallery gives you the ability to show player and staff in a grid style gallery anywhere on your website.
If you need more detailed player information either for your players or fans you can enhance player profiles with our Player Appearances extension.
Score summary gives you the ability to display more detail adding fields to the results box. This clever little extension detects your default sport and applies the correct number of fields for each period of time.
Themes
We're passionate about making your club's website look professional and we offer a growing range of themes which integrate seamlessly with all WP Club Manager software.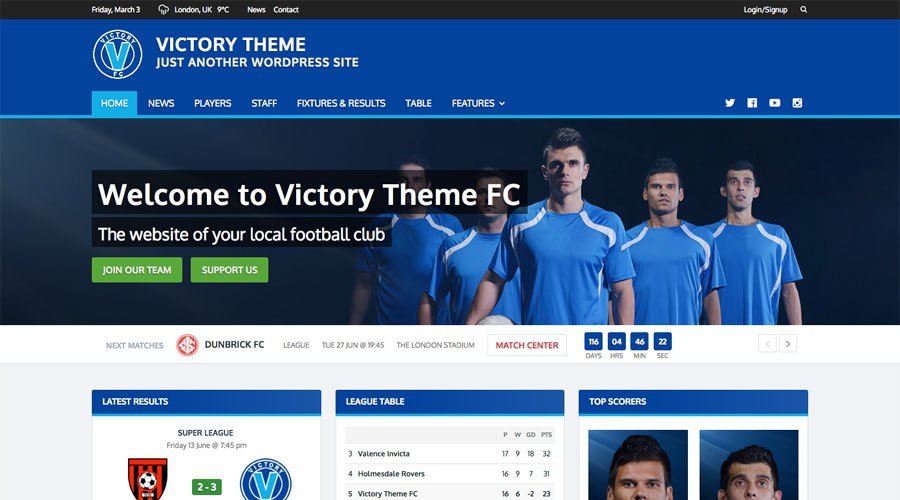 Our latest theme, Victory, is packed with features and functionality to make your website look amazing. Victory transforms your website allowing you to alter the layout, styling and colours on your site.
Fully responsive and mobile friendly, Victory theme ensures your site is compatible and easy to use across all devices. Multiple layouts, weather widget, unique player profiles and match pages. Victory is a clean, versatile and feature packed option (£34 for 1 site)
We are continually developing, improving and adding features to our plugin.
17 preset sports currently include
American Football
Australian Rules Football
Baseball
Basketball
Cricket
Field Hockey
Floorball
Football (Soccer)
Gaelic Football
Handball
Hurling
Ice Hockey
Lacrosse
Netball
Rugby League
Rugby Union
Volleyball
Features (to name just a few)
Manage multiple teams
Player and staff profiles
Player performance ratings
Full player stats by season
Club profiles with head-to-head stats
Fixtures and results
Automatically updated league tables
Match stats and reports
Manage club sponsors
Venue details and maps
Fixture, results, player, table, sponsor and birthday widgets
Sports Presets
Import matches, players, staff and clubs from a CSV file
Easy-to-use shortcode buttons
Customize appearance with flexible templates
Enjoy!